Home
Top Half Air Conditioning designs, installs, services, maintains and repairs air conditioning units and heat pumps for commercial clients throughout Auckland.
A family owned business operating for more than 25 years, we count many major companies among our loyal customers.
We install the Panasonic range of air conditioning units and heat pumps because they are competitively priced, built to last, have a great range to suit all requirements, and have good warranty conditions.
We also service all other makes and models.
At Top Half Air Conditioning we can project manage your entire air conditioning needs
We can design an air conditioning system to suit your premises
Our qualified team can fully install your air conditioning system
We offer a full maintenance programme
We can service all air conditioning units, not just the ones we installed
We guarantee our work and offer free, no obligation consultations and quotes
---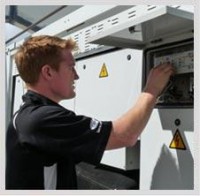 Top Half Air Conditioning's Top Team
The team at Top Half Air Conditioning are:
Fully trained electricians and refrigeration engineers
IQP compliant
EST A & B certified
Can sign off on installation and repair projects and undertake work often beyond the scope of other air conditioning installers
---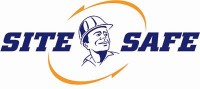 Health and Safety
Top Half Air Conditioning takes health and safety very seriously. Our team members are
Site Safe registered
Height and Harness Safety certified
Have a Mobile Platform ticket, for working on cherry pickers
Have a Building Construction Passport
---
Valuing our Community
As a family-orientated company we take pride is supporting our community. We have had the privilege of sponsoring sports teams in the Auckland area, including touch rugby teams and sailing teams.
---