Additional Info
News
Welcome to the Top Half Air Website.
A family-owned business, we install the Panasonic range of heat pumps in commercial premises throughout Auckland.
Browse our site to see how we can make your working environment more pleasant.
Design & Installation
The team at Top Half Air have the skills, technology and experience to project manage your entire air conditioning system.
No matter what the size, whether a small commercial premises, a multi-storey building, a large or small factory or warehouse – turn to us, the experts.
---
Our services include:
Offering a wide range of comprehensive and efficient air conditioning systems to accommodate your business to the ever-changing greater Auckland environment.
Design and installation of personalised air conditioning systems that best suit your needs and requirements.
Guaranteed qualified staff to install your air conditioning system.
A full Service and Maintenance contract, post installation.
Commissioning and leak check of your system to ensure the air conditioning is working to its full efficiency.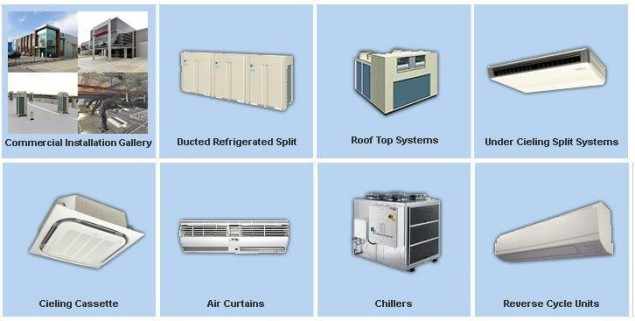 ---
We have designed and installed air conditioning units for major clients throughout Auckland. Plus, we provide a maintenance service to all air conditioning systems, including ones installed by other contractors.
---